Management Information Systems
In conjunction with Ryan Price from Business Advisory Solutions we provide a range of evaluation services including the execution of external evaluations. Having worked with Ryan at PricewaterhouseCoopers we have developed an in-depth knowledge and expertise that has benefited clients across all sectors.
---
Information Systems Advisory Service
Business Advisory Solutions have a proven track record in assisting clients with the implementation and installation of appropriate Management Information Systems, from small off the shelf packages to large bespoke programs. Businesses need to keep up to date with ever changing technology and ensure they harness the efficiencies modern IT systems can bring.
---
Ryan Price FCA

Ryan Price is a Chartered Accountant with over 12 years
experience in Finance Systems Consulting and over 19
years experience in the field of accountancy. Prior to establishing
Business Advisory Solutions, Ryan worked for PwC
leading their SME finance systems consulting team.
Ryan has an in-depth knowledge of best practice use of finance/
ERP systems and reporting applications which enables
him to help clients gain insight into the financial performance
of their organisation quickly and cost effectively.
He has experience across a very broad range of industries
including professional services, IT, finance, manufacturing,
retail, tourism, property, construction and charities.
---
Alison Price FCCA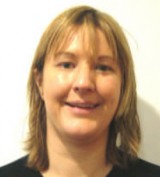 Alison Price is a Chartered Certified Accountant with over 15
years experience in Finance Systems and accountancy.
Alison has worked in Business Advisory Solutions for the
past year, having spent the previous 7 years working for
Deloitte in their Finance Systems Consulting practice, advising
both private sector and public sector clients on finance/
ERP systems issues from procurement through to management
reporting. Prior to joining Deloitte, Alison worked for 7
years in accounts departments within the public sector.
Alison is also an accredited Prince 2 Practitioner (project
manager).
---
Business Advisory Solutions
---
Our Range of Services
All of our services are delivered by Chartered or Chartered Certified Accountants who have extensive technology and finance system experience blended with a knowledge of good practice finance processes. We offer the followingrange of services:
---
The end goal
Accounting and ERP systems can be much more than mere administrative tools and data stores. They should be used as a means of gaining real competitive advantage through the generation of meaningful management information. Even with a modest budget, a business can achieve relevant, timely and useful information on actual performance with comparison to forecast and prior year performance.